Searching for Pride: Find Straight Answers
23 June 2023
---
On Friday 23 June 2023, Dublin Bus and its employees announced a new community partnership with Outhouse LGBTQ+ Centre for Pride 2023. Dubliners should keep an eye out for the Searching for Pride campaign on buses across the Capital this Pride season.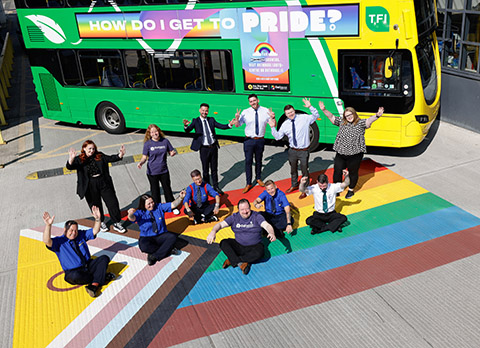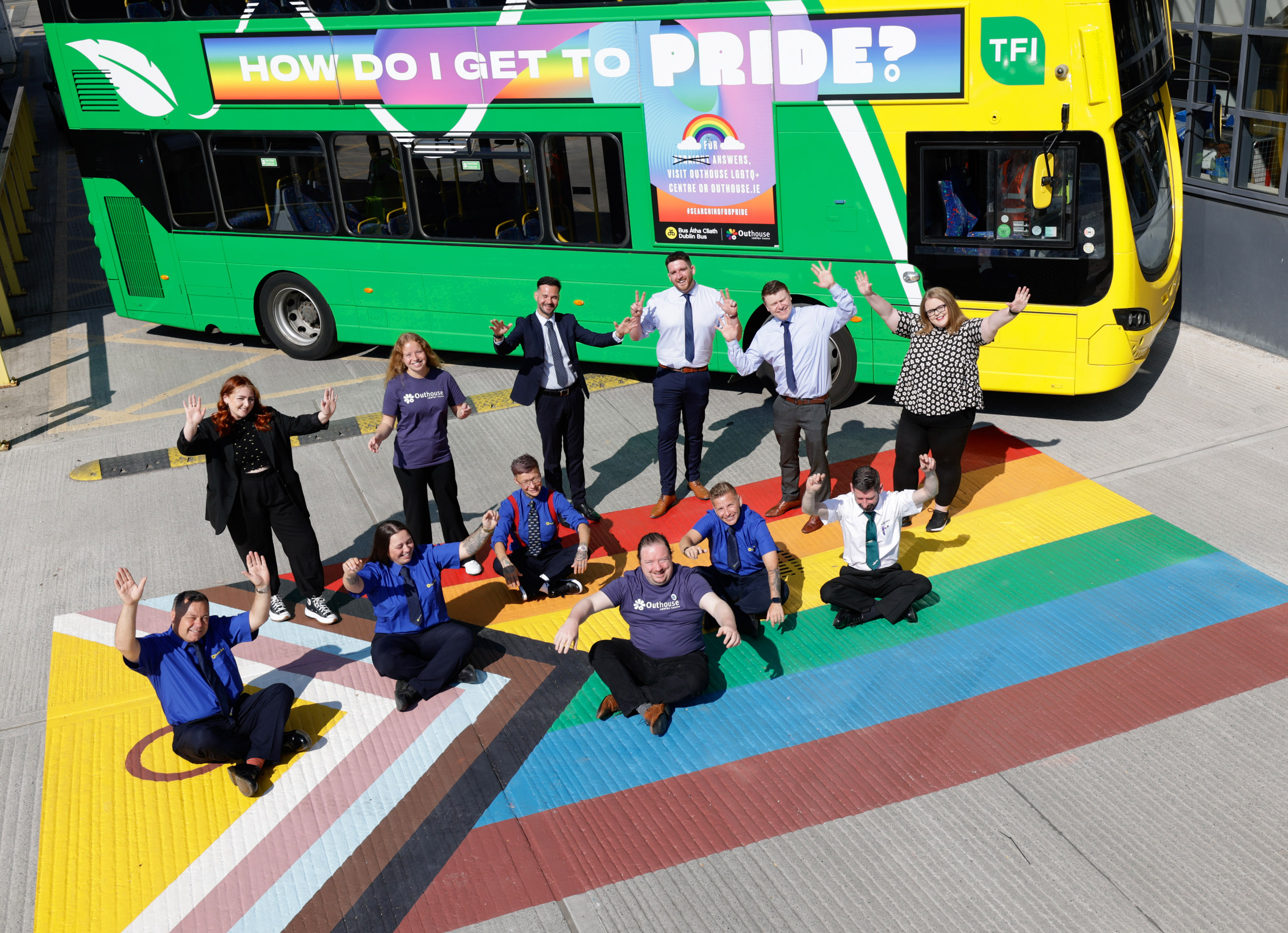 As part of its continued support of the LGBTQ+ community and employees, Dublin Bus has
partnered with Outhouse to create the Searching for Pride campaign. Being part of the LGBTQ+
community can come with lots of questions, and knowing where to find the answers isn't
straightforward, so both organisations have come together to become a vehicle for answers.
Whether it's "how do I come out" or "is Pride free to attend", using real questions that the
LGBTQ+ community are searching for, Dublin Bus and Outhouse are highlighting that there are
no wrong questions and that the answers to every and any question can be found in the
community. Find straight answers at Outhouse.ie.
Speaking about the campaign, Phil Donohue (he/him), Head of HR & Development for Dublin
Bus said: "We take great pride in our progressive and pioneering D&I policies at Dublin Bus, and
work to ensure all employees and customers feel welcomed and supported. It's fantastic to
partner with Outhouse LGBTQ+ Centre this year, on the 40th anniversary of the Dublin Pride
Parade. Whether you're thinking of coming out, have just come out or you already are, we hope
that the Searching for Pride campaign with Outhouse will be able to answer all your questions."
Outhouse is dedicated to supporting the people, spaces, and issues important to the LGBTQ+
communities. Outhouse is a community centre, and will always be a safe space for every sort of
question, offering support groups, events, signposting, a library, cafe, and more. It is a proud hub
for the LGBTQ+ community, not just during Pride, but all year round.
CEO of Outhouse LGBTQ+ Centre, Oisín O'Reilly (he/him), added: "Outhouse is proud to
partner with Dublin Bus for Pride 2023. It has been 50 years since the formation of the first
LGBTQ+ group in Dublin, 40 years since the first Dublin Pride March, and 30 years since the
decriminalisation of homosexuality in Ireland. We have seen immense progress in this time, but
the fact remains that there are very real challenges that still face the LGBTQ+ community today,
and people don't always know where to turn to when they have questions, need support, or
want to connect with like-minded people. At Outhouse, we are working to create a world where
all LGBTQ+ people feel safe, seen, and celebrated, no matter where they are on their journey.
This partnership with Dublin Bus provides visibility and support for the LGBTQ+ people
throughout the city, and we hope they will be encouraged to visit Outhouse to connect with their
community through the various social groups, events, and other activities we run."
With over 3,900 employees, Dublin Bus is considered a pioneer in the development of policies
and support initiatives around diversity and inclusion. 2017 saw Dublin Bus work with TENI
(Transgender Equality Network Ireland) to produce its Workplace Gender Transition Policy and
Guidelines for transitioning employees. And in 2018 and 2019 it helped 'Proud Dads' and older
members of the LGBTQ+ community to come together and enjoy Pride. The resulting heartwarming videos were seen hundreds of thousands of times across the globe. More recently it has
supported Ireland's only dedicated national LGBTQ+ press, GCN, youth LGBT organisation,
BeLonG To and LGBT Ireland, provider of support, training, and advocacy to improve the lives of
LGBT+ people across Ireland, through similar community partnerships.
The Dublin Bus X Outhouse 'Searching for Pride' campaign can be seen on digital social
channels and on routes throughout the city.
Follow the conversation on Dublin Bus and Outhouse socials:
Twitter, Instagram & Facebook - @DublinBusNews
Twitter - @Outhouse_Dublin | Instagram - @outhouse_dublin | Facebook - @Outhouse.ie