Buses collect passengers at Bus Stops or Bus Shelters.
While waiting for the bus, please queue in order of arrival.
Please put your hand out to tell the driver that you want him / her to stop so that you can get on the bus.
As the bus arrives and leaves the stop, stand well back to avoid the side mirrors on the vehicle.
As the bus approaches check if it's the right bus for you by watching out for the destination and route number on the front scroll.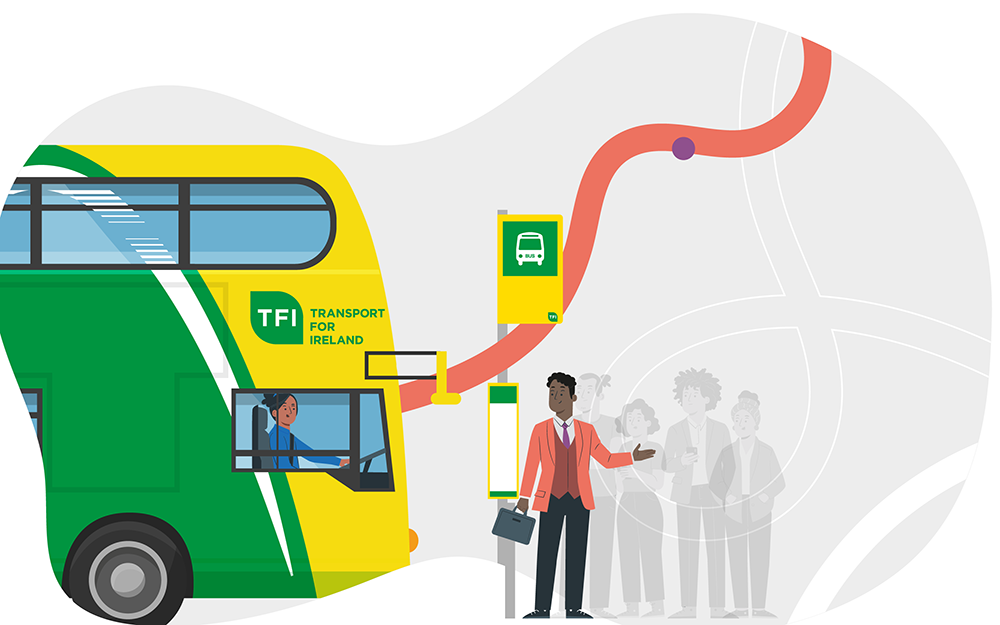 If you need the bus to be lowered or to use the ramp, just ask the driver when the bus stops. You will hear a bell/buzzer while the bus is kneeling or the ramp is being lowered. Please be patient and stay clear until this has fi nished.
The bell / buzzer will stop when the operation is complete: it is now safe to get on the bus. For your safety, please do not attempt to enter or leave the bus from the side of the ramp.
If you are vision impaired or are unsure whether the bus is the one you need, just ask the driver, who will be pleased to help you.
Please allow other customers to exit the bus before you get on.
Please queue and enter the bus on the left hand side if paying with coin or Leap Card and on the right hand side if you have a prepaid ticket or are paying the Leap Card flat fare.