Dublin Bus supports employee access to nature and biodiversity by installing biodiversity gardens and outdoor wellbeing areas. In 2022, Dublin Bus commenced our biodiversity and wellbeing project to install wellness gardens and wellbeing areas that Dublin Bus employees can use during their downtime.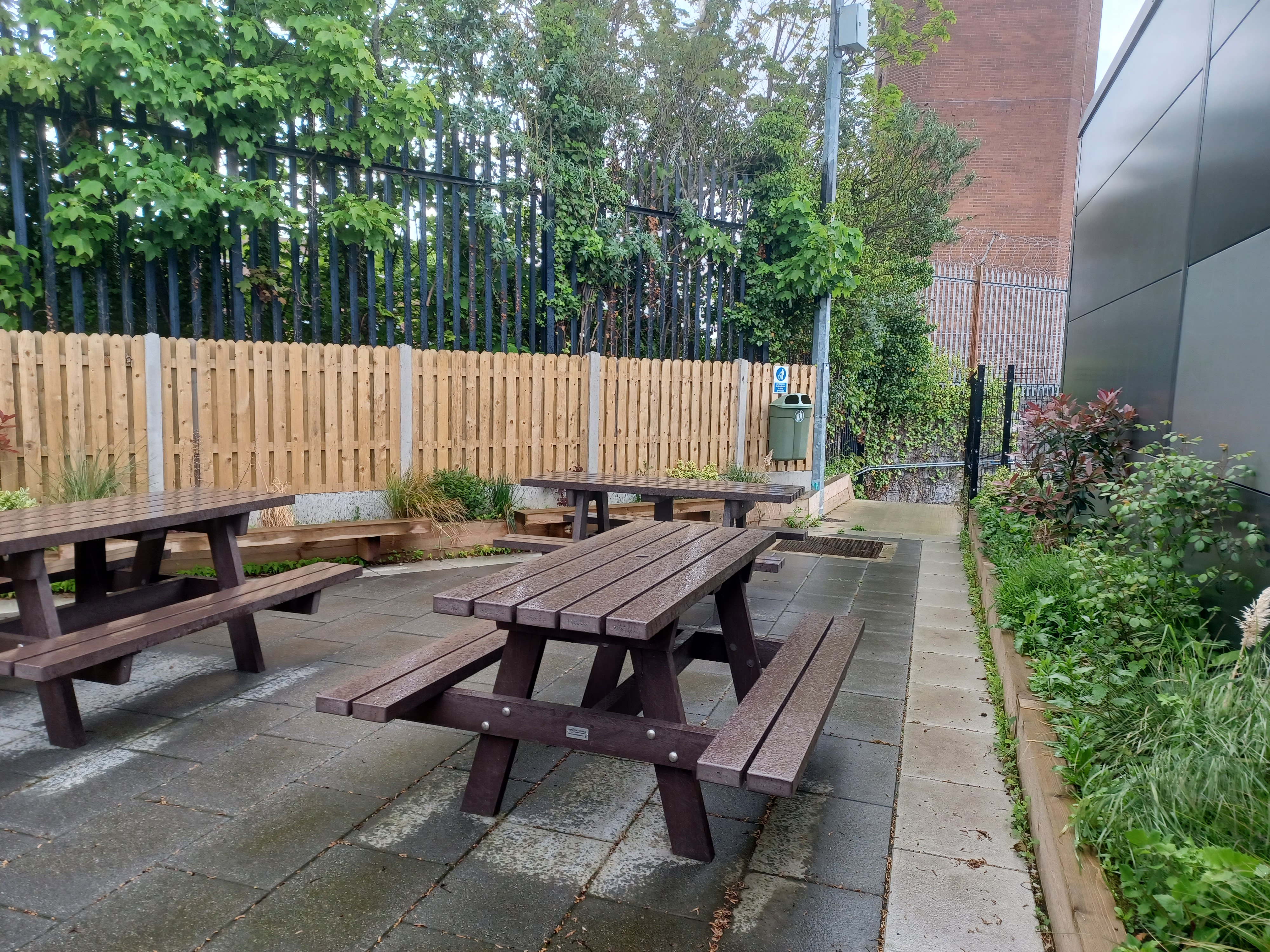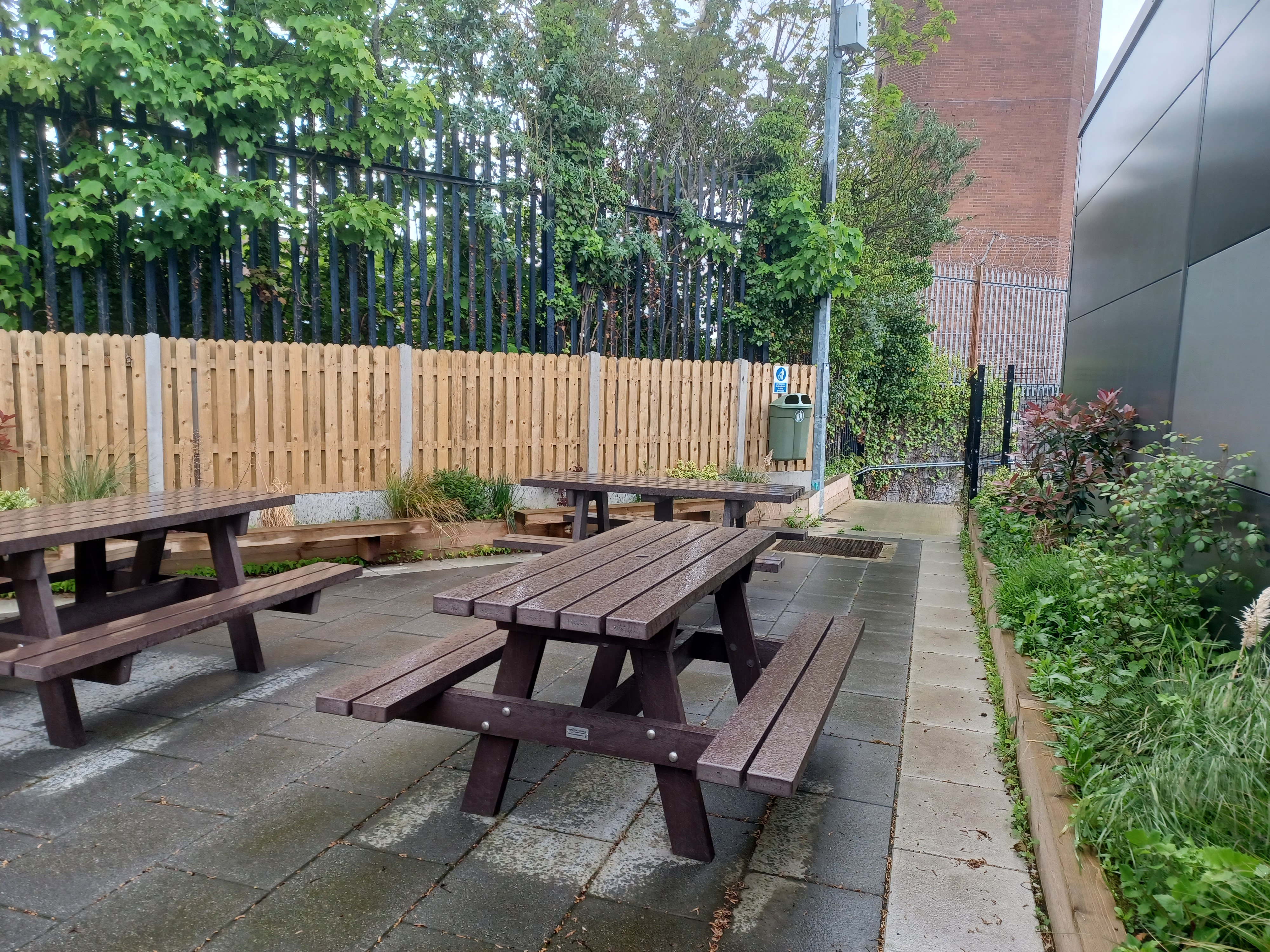 Green spaces in workplaces help to reduce stress and improve productivity and well-being. These spaces also encourage employees to engage in social interactions, thus helping overall health and well-being in the workplace.
The wellness gardens have pollinator-friendly plants to help local biodiversity, including our recently installed beehives in Broadstone and Phibsboro.
We will introduce these areas across the city centre and outer city locations to support the awareness of native biodiversity and employee physical and mental wellbeing.
These types of projects help to improve employee wellbeing and inclusivity working within a company that promotes biodiversity and wildlife conservation. The CIE sustainability fund supports this initiative.