Biodiversity and water usage in urban areas are inherently linked. When rainfall occurs in urban areas, it leads to increased runoff speeds. As well as this, rainwater from urban areas also contains added pollutants which can significantly impact the receiving water bodies and negatively affect the local biodiversity. Rainwater harvesting aids in the prevention of stormwater runoff which in turn leads to the pollution of our water bodies.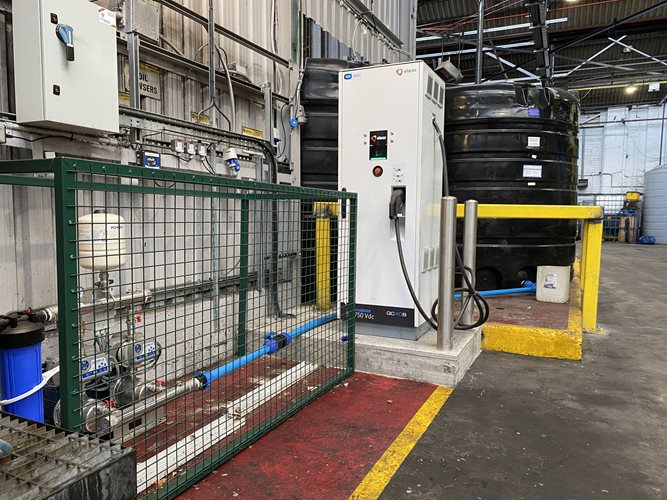 In September 2022, Dublin Bus developed a rainwater harvesting system in our Summerhill depot. Our Summerhill depot uses approximately 6.1 million litres of water to wash our buses annually (based on 2021 figures). This system was installed in the depot to reduce the use of mains water and in turn, decreased pressure on Dublin's water supply and reduce surface water runoff. Rainwater is captured from the roof, filtered into tanks, treated, and pumped into the bus wash system.
We expect the rainwater harvesting system to save an estimated 3 million litres of water annually. Following analysis of the results of the rainwater harvesting system's initial operations, and with the support of the CIE sustainability fund, this technology will be installed in additional bus depot locations.