Temporary Stop Relocation on Marino Crescent, Malahide Road
10 October 2023
---
We wish to advise customers that due to roadworks from 06.00hrs on Monday 16 October 2023 for approx. 12 weeks, stop 668 Marino Crescent Park, Malahide Road will be temporarily relocated.
Please see map below for temporary stop location: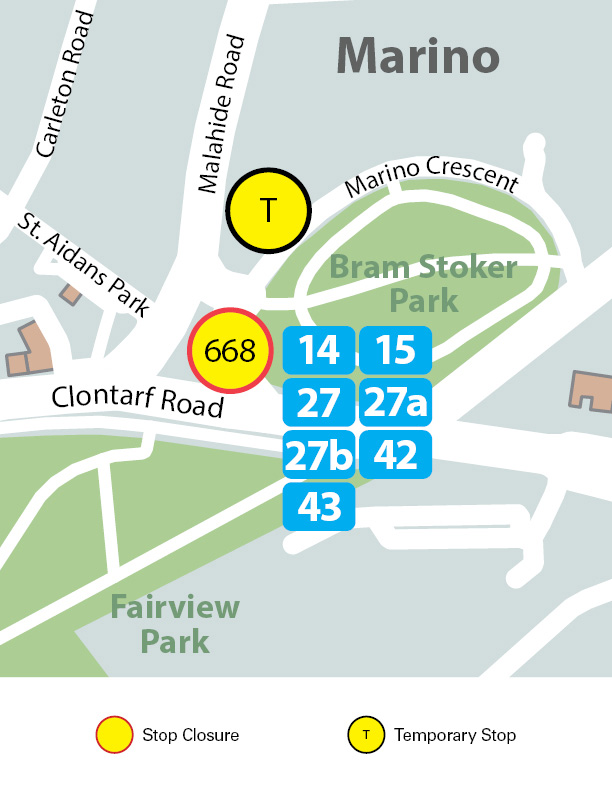 Customers can also get updates on Facebook, follow us on Twitter @dublinbusnews or call our customer service line on (01) 8734222, lines open from 07:00 - 19:00hrs Monday to Friday and 08:00 – 18:00hrs Saturday, Sunday and public holidays.