Stop Closure on Custom House Quay
17 August 2023
---
We wish to advise customers that due to roadworks, Stop 6252 CHQ, Docklands will not be in use from Friday 1 September 2023 until further notice.
Please proceed to Stop 7397 Guild Street, Docklands for your nearest stop location.
Please see map below;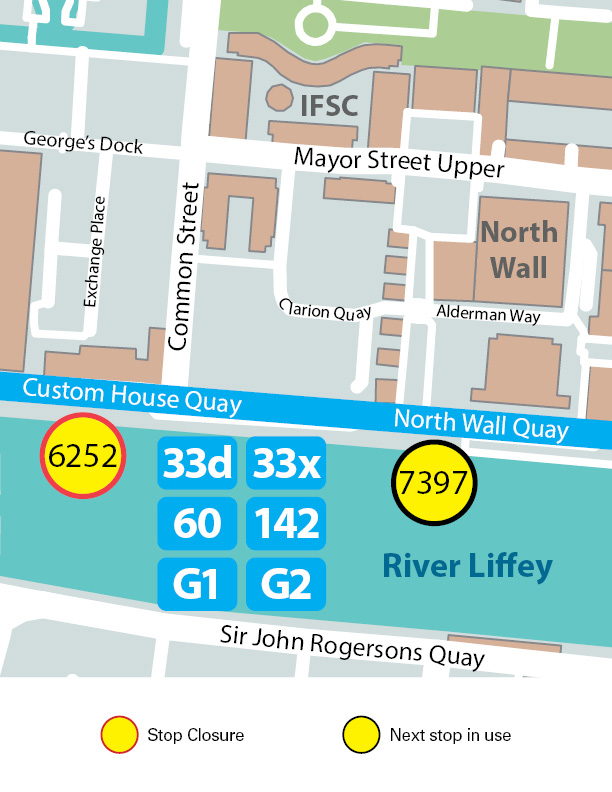 Customers can also get updates on Facebook, follow us on Twitter @dublinbusnews or call our customer service line on (01) 8734222, lines open from 07:00 - 19:00hrs Monday to Friday and 08:00 – 18:00hrs Saturday, Sunday and public holidays.